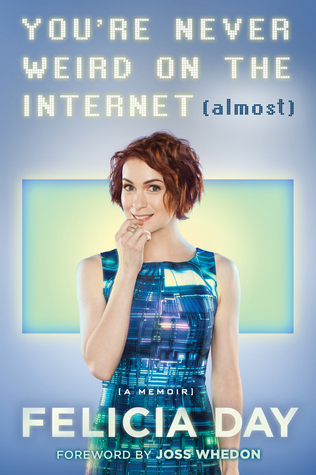 You're Never Weird on the Internet (Almost) by Felicia Day
My Rating: 5 of 5 stars
But the heart of my story is that the world opened up for me once I decided to embrace who I am—unapologetically. My story demonstrates that there's no better time in history to have a dream and be able to reach an audience with your art. Or just be as weird as you want to be and not have to be ashamed. That lesson's just as legit.
I'm a sucker for a good memoir, and this one definitely hit the spot. It was full of humor, insight, and perspective, and picking just one quote to feature here was especially challenging.
Recommendation: Read this if you are a human being, because I guarantee there are aspects of this story that will resonate with you, regardless of age, background, interests, etc. This is especially directed toward those of you who've been feeling discouraged lately.