I was contemplating ways to write a 2015 Wrap Up post when I stumbled upon the 2015 End of Year Book Survey over at The Perpetual Page Turner. (Thanks to The Petite Book Blogger and The Worn Bookmark, whose posts led me there!) I didn't quite answer all of the recommended questions, but this still seems like a great way to wrap up the year, so here goes! (All book covers link to the corresponding Goodreads pages.)
Number Of Books You Read: 144
Number of Re-Reads: 4
Genre You Read The Most From: Paranormal/Fantasy
My 2015 Top Five Books:
The Kraken King by Meljean Brook
Uprooted by Naomi Novik
Carry On by Rainbow Rowell
Simon vs. The Homo Sapiens Agenda by Becky Albertalli
After the End duology by Amy Plum
Book You Were Excited About & Thought You Were Going To Love More But Didn't?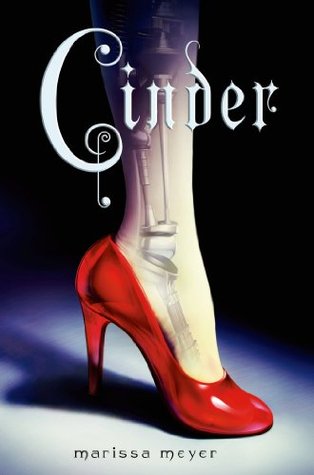 I was so excited about The Lunar Chronicles when I first picked up Cinder. As it turned out, though, I didn't like it nearly as much as I hoped I would.
Most surprising (in a good way or bad way) book you read?  
This book was a pleasant and very welcome surprise. Where I was expecting the stereotypical "immortal warrior" alpha male trope, I found a version that retained the power and prowess without the need to be a controlling jackass.
Book You "Pushed" The Most People To Read (And They Did)?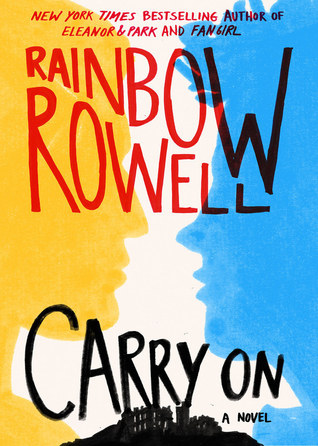 Because it's just so fantastic 😀
Best series you started in 2015? Best Sequel of 2015? Best Series Ender of 2015?

I started so many great series this year, but for this one I'm going to go with a completed one that I started and finished in 2015. I adored Amy Plum's After the End duology, and Until the Beginning was a perfect conclusion. Thank goodness I didn't start the series until this year, or I might have died from cliffhanger suspense…
Favorite new author you discovered in 2015?
So, so many! Here are a bunch of them: Jeaniene Frost, Laura Kaye, Sarah J. Maas, Rainbow Rowell, Rachel Aaron, Meljean Brook, Georgette Heyer, Dianne Duvall, Marie Brennan, Stephanie Perkins, Naomi Novik, and probably a few more that are eluding me at the moment.
Best book from a genre you don't typically read/was out of your comfort zone?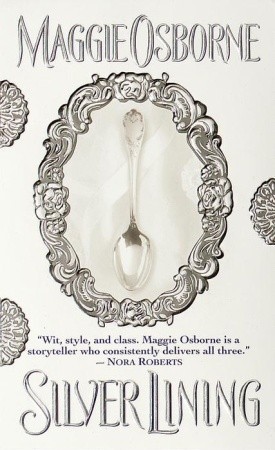 I have to admit, I only read this as a book club pick. I was expecting to hate it, and there were certainly aspects I didn't enjoy, but it was amusing enough that I ended up laughing my way through. In the end, I enjoyed it for what it was, despite the fact that I probably won't be revisiting the genre any time soon.
Book You Read In 2015 That You Are Most Likely To Re-Read Next Year?
Because I just can't get enough of these.
Favorite cover of a book you read in 2015?
One for beauty and badassery, and one for my inner biologist.
Most memorable character of 2015?

Too many – there's no way I could just choose one, or even five!
Book you can't believe you waited UNTIL 2015 to finally read?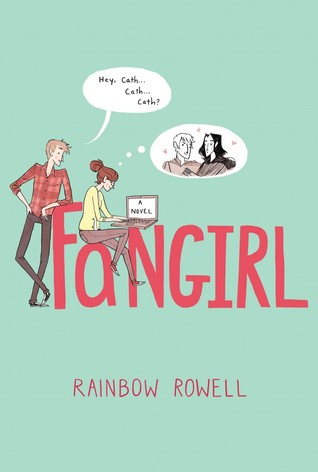 Favorite Passage/Quote From A Book You Read In 2015?
There are WAY too many to choose! Check out my Top Ten Tuesday post on the subject to see my top ten.
Shortest & Longest Book You Read In 2015?

Shortest: 15 pages
Assassin Study by Maria V. Snyder (A companion short in the Poison Study series)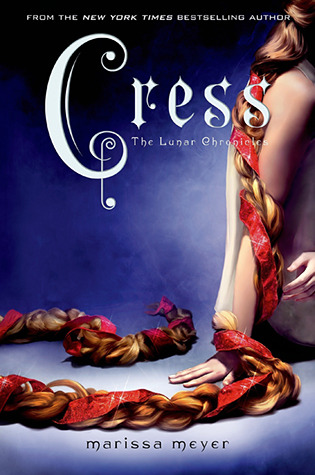 Longest: 550 pages
Cress by Marissa Meyer
 Book That Shocked You The Most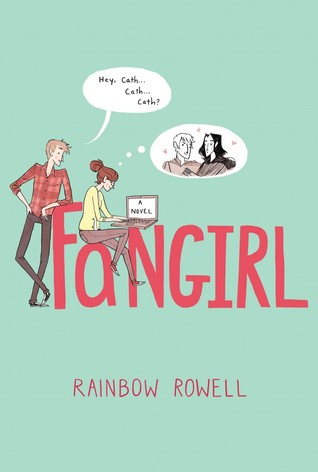 Because of the scene that made my heart stop (no spoilers). I suppose I shouldn't have been surprised, it is a contemporary romance, after all – but I just didn't see it coming!!
Favorite Non-Romantic Relationship Of The Year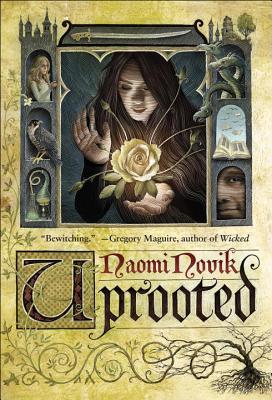 Agnieszka and Kasia, hands down…
Favorite Book You Read in 2015 From An Author You've Read Previously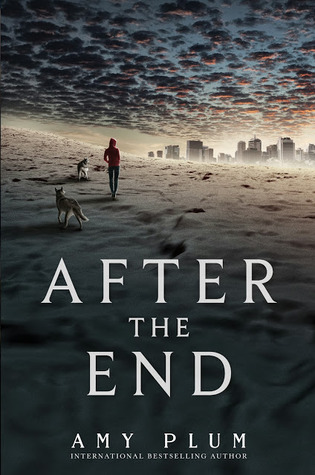 I'd already read Plum's Revenants trilogy.
Best 2015 debut you read?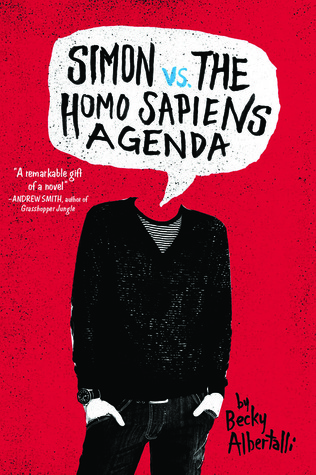 Best Worldbuilding/Most Vivid Setting You Read This Year?
I had to include a few because these were all so stunning:
Daughter of Smoke & Bone: Prague through the eyes of angels and demons
Uprooted: A magical fantasy land infused with a corrupted wood
Splintered: Beautiful and terrifying Wonderland
Book That Put A Smile On Your Face/Was The Most FUN To Read?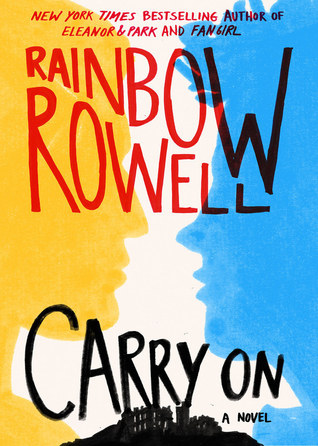 I'm STILL smiling about it 😀
Best event that you participated in (author signings, festivals, virtual events, memes, etc.)?
I've loved participating in the Broke and Bookish Top Ten Tuesday posts. Participating is a ton of fun, and always leads to me growing my TBR list.
Best moment of bookish/blogging life in 2015?
My blog is still less than one year old, so getting my first comment and being nominated for my first peer blog award were big moments for me. It might not seem like much, but it was such a great feeling 🙂
Most challenging thing about blogging or your reading life this year?
My biggest challenge with blogging in 2015 was keeping up with reviews during the school term. The Minute Reviews help by providing a quick format for mini reviews, and hopefully they will continue to do so.
Most Popular Post This Year On Your Blog (whether it be by comments or views)?
Top Ten Tuesday: Characters Who Are Fellow Book Nerds. Gotta love Top Ten Tuesday 🙂
Best bookish discover (book related sites, book stores, etc.)?
This is the year I discovered the joys of both Netgalley and BookBub. So many books, so little time…
Did you complete any reading challenges or goals that you had set for yourself at the beginning of this year?
My only goals going into 2015 were to read as much as possible and to catch up on some of the authors/series that are often highly recommended. Happily, I feel great about my progress! I reached my Goodreads goal of 125 books, and I fell in love with a bunch of new books.
One Book You Didn't Get To In 2015 But Will Be Your Number 1 Priority in 2016?
Not quite a Number 1 Priority, but I definitely want to catch up on this series. I read Throne of Glass this year and loved it, but have yet to read the rest of the released books.
Book You Are Most Anticipating For 2016 (non-debut)?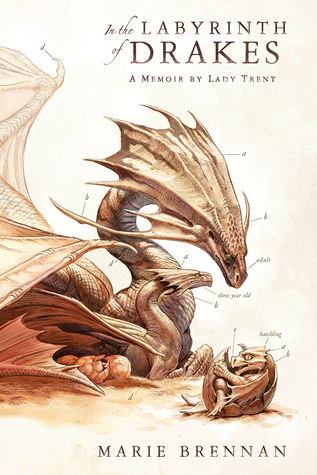 This will be the fourth book in Marie Brennan's Memoir by Lady Trent series. (Release Date: 4/5/2015)
2016 Debut You Are Most Anticipating?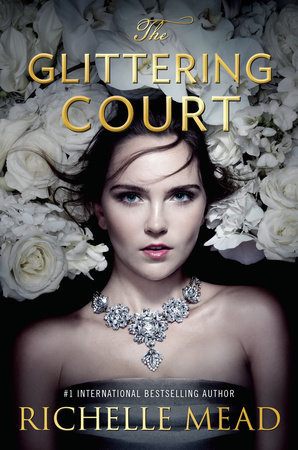 I'm super excited about Richelle Mead's new series debut 😀 (Release Date: 4/5/2015)
A 2016 Release You've Already Read & Recommend To Everyone:
I haven't read it yet, but I have the ARC in hand and will be reading it this week. This is the sequel to my favorite novella to date, Hearts in Darkness. (Release Date: 1/12/2016)
***
And that's it for my wrap up! What are some of your favorites from this year? If you have your own wrap up post, link it in the comments and help me grow my TBR 😉