The Friday 56 is a book meme hosted by Freda's Voice, and the participation rules couldn't be simpler. You just pick any book you want, flip to page 56 (or 56% for e-readers), and choose a non-spoilery sentence or two to share with the world.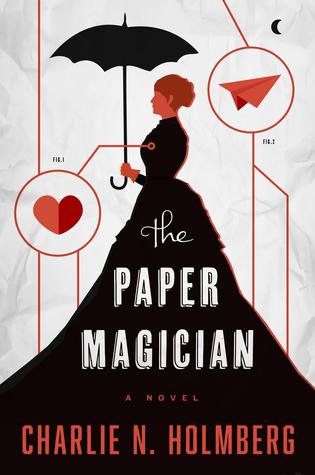 The Paper Magician by Charlie N. Holmberg (The Paper Magician Trilogy, Book 1)
From page 56:
Fennel had taken to adventuring downstairs, and Ceony had shoved Jonto's inanimate bones into a closet in the office and left him there. Now the place seemed… lifeless.
I really enjoyed this book, and it seemed like the perfect Friday 56 pick for this overcast day. Do you have your own Friday 56? Let me know in the comments!