I'm posting all three reviews for the End of Days trilogy in one go because that's how I read it. Thanks to a quick, easy narrative, a constantly moving story, and well-placed cliffhangers, I read these three books in quick succession without any regrets.
Before I dive in, I have one overarching recommendation: If you are a fan of the Hunger Games trilogy, you should definitely give this one a try! It's a pretty dark story for YA, with a seriously kick-ass heroine, an unlikely friendship, and a little bit of romance to break through the gloom.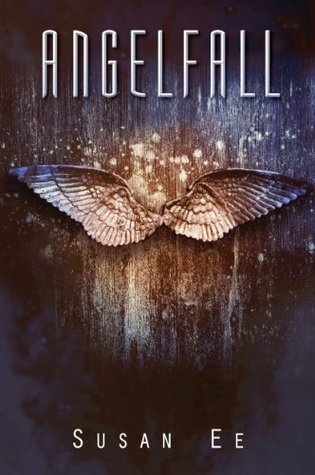 Angelfall by Susan Ee (Penryn and the End of Days, Book 1)
My Rating: 4.5 of 5 stars
My hand stays out with the offered food long enough to make it awkward. "Don't you want it?" I ask.

"That depends on why you're giving it to me."

I shrug. "Sometimes, as we're stumbling along in the dark, we hit something good."
In a post-apocalyptic world with angels trampling humanity into the ground, Penryn is just trying to keep her family safe. Who knew that an injured angel would turn out to be exactly the partner she needs?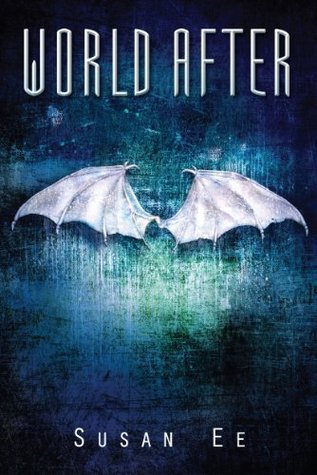 World After by Susan Ee (Penryn and the End of Days, Book 2)
My Rating: 4 of 5 stars
"You saved my life back at the aerie. By definition, you're my hero."
"I left you in a basement to die."
"You broke me out of the grasp of a living horror when I thought all hope was gone. You gave me the opportunity to crawl back to life when no one else could."
She glances over at me, her eyes shining in the dark. "You're a hero, Penryn, whether you like it or not."
Picking up right where book 1 left off, World After continues Penryn's story with more of the Resistance, more angelic politics, and yes, more of Raffe. Oh, and another cliffhanger-esque ending.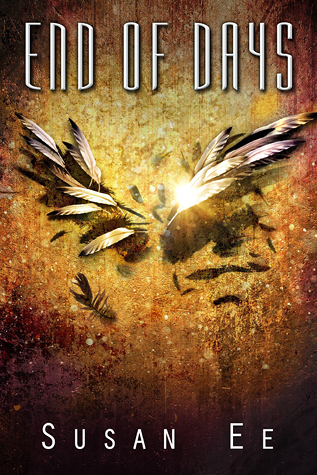 End of Days by Susan Ee (Penryn and the End of Days, Book 3)
My Rating: 4 of 5 stars
"If I were human, I'd plow the nicest farm for you." He sounds completely sincere. "Better than anyone else's. It would have golden pineappes, the juiciest grapes, and the most flavorful radishes in the entire world."
I just stare at him, trying to figure out if he's joking. I think he's serious. "You haven't been to a lot of farms, have you, Raffe?"
This was actually my least favorite installment of the story, but only because I wanted a bit more of a wrap up. Overall, though, I really enjoyed the twists and turns of the story, and I would definitely read the trilogy again.