For those who don't know, Top Ten Tuesday is a weekly feature created by The Broke and the Bookish. Each week, they post a new theme and everyone is invited to join in! (Note: all book cover images in this post link to that book's Goodreads page.)
Today's Theme: Ten Books I Enjoyed That Weren't My Typical Genre

This week's theme was really hard for me, and if I weren't already making an effort to read more broadly, this would be a serious kick in the pants for me! I had to cheat a lot with this list, and most of my "atypical" genres aren't really all that atypical – most of them are just romance sub-genres I tend to avoid. That being said, most of the ways I want to expand my reading focus on exploring different cultures and perspectives rather than genres, and I'm okay with that, at least for now. So with that out of the way, here are my top ten!
Young Adult
Illuminae by Amie Kaufman and Jay Kristoff – Science Fiction is one genre that I feel like I should love, but I can rarely get into. I definitely did not have that problem with Illuminae. The fascinating format and action-packed plot kept me racing through the story and I finished it in a couple sittings!
Nice Dragons Finish Last by Rachel Aaron – I've reviewed both this book and it's sequel, so you may have seen them on here before. It's genre-nonconformity makes this series hard to describe to others, and I was initially hesitant to pick it up, but I'm so glad I did!
Simon vs. The Homo Sapiens Agenda by Becky Albertalli – I can be a little wary of YA Contemporary, but more than that, I almost never read books from the perspective of one male main character. This is definitely something I'd like to change!
The Wrath and the Dawn by Renee Ahdieh – I adored this book, and retellings/YA romance aren't exactly a stretch for me. I'm including this one because it's also a more diverse YA novel, taking place in historical Persia and having been written by a woman with a mixed-race heritage. We absolutely need more diverse perspectives!
Adult
Venetia by Georgette Heyer – I usually shy away from purely historical romances, despite being a lover of Jane Austen. This is largely because I often run into historically accurate context (like discrimination and xenophobia) that detract from my enjoyment of the romance. I didn't encounter that in Venetia, though it does crop up occasionally in other Heyer novels.
Fortune's Pawn by Rachel Bach – Here's another Sci Fi! Just like I mentioned with Illuminae, this one was seriously action-packed, and it sucked me into the story.
Hard To Be Good by Laura Kaye – This novella was my first M/M romance, and I loved it 🙂 I was already a big fan of Kaye's work, so I was more than willing to step out of my box for this one. It's a good thing, too, because I discovered a new sub-genre to enjoy!
A Spear of Summer Grass by Deanna Raybourn – Here's another Historical Romance. This one did have a couple cringe-worthy historical scenarios, but the African setting was vibrant and engaging, and the story was fascinating.
Silver Lining by Maggie Osborne – I have to admit, I only picked this American western historical romance up because it was a book club pick. I won't be reaching out for the genre again any time soon, but I can say that Silver Lining made me laugh, and I'm really glad I gave it a shot.
Top of my TBR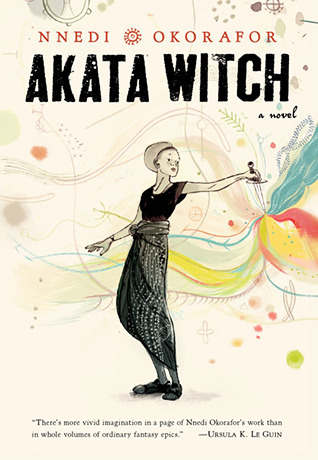 Akata Witch by Nnedi Okorafor – For my tenth pick, I'm going with another diverse book that's on the top of my TBR pile! This is a YA Fantasy taking place in Nigeria, and the blerb sounds fantastic 😀
***
Which books shook things up for you? Link your own Top Ten Tuesday in the comments!