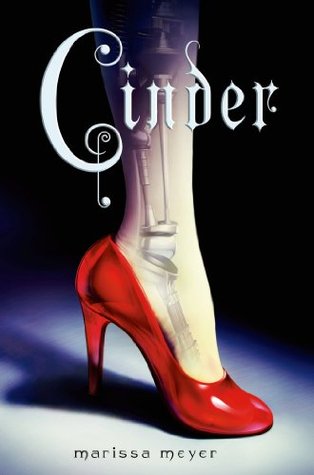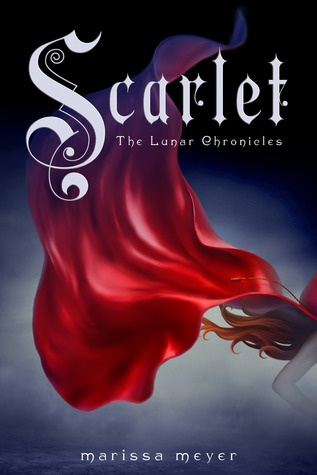 Cinder and Scarlet by Marissa Meyer (The Lunar Chronicles, Books 1 & 2)
My Cinder Rating: 3 of 5 stars
My Scarlet Rating: 4 of 5 stars
"Even in the Future the Story Begins with Once Upon a Time."
Since the whole series is Cinder's story as much as anyone else's, I'm having a hard time separating my reviews for these two books. Hence, this spoiler-light paired review.
I'll admit, it took me AGES to get through Cinder. While the general premise was intriguing, I felt like the story was dragging by at a snail's pace, and I kept putting it down in favor of other books on my TBR pile. Eventually, the audiobook saved the day, allowing me to finish the series as I worked through chores, like folding laundry or cooking dinner. Not the most exciting way to get through a book, but it worked!
I have very mixed feelings about this series so far, so I'm going to break it down into the good, the meh, and the bad…
The Good: As I said, the premise was really intriguing – enough to bump each book up one star in my rating. I loved the idea of Lunars, glamours, and the futuristic setting. I also liked the idea of a Cinderella cyborg retelling. As a side note, the audiobook reading by Rebecca Soler is also great!
The Meh: Somehow I went into this expecting a steampunk setting, which is probably my favorite fantasy subgenre. The Lunar Chronicles are definitely not steampunk, though, so I'm not sure where that idea came from. While not necessarily a bad thing, I think this unfounded expectation set me up for disappointment. This brings me to another "meh" point: this is really a science fiction retelling. While that's great for sci fi lovers, I'm not really one of them
Another aspect that left me underwhelmed was the romance, particularly between Cinder and Prince Kai. I'm pretty sure they spent less than a cumulative hour in each other's presence. I know it's a Cinderella retelling, but even in the moments they spent together, it felt more like they were building an intriguing friendship together rather than a romance. I like my romance to have a little more spark. The relationship between Scarlet and Wolf was a little more sparky, though, and since all of the characters persist as mains throughout the series, I have hope that this aspect of the story might improve.
The Bad: I wanted so much more world-building and vibrancy! The concept is fascinating but I felt like the world was more of a Lunar glamour than a fully developed fantasy land. I wanted it to be more defined and explored than it was, in both New Beijing and the French countryside.
The one other thing that drove me nuts was the occasional lack of protagonist common sense. Without getting into spoilers, I would just like to say that, presumably, Cinder and Scarlet are smart people, with both intelligence and life skills. There were a few times (in Cinder more than Scarlet) when I wanted to ring their necks in frustration. I HATE when characters are purportedly capable of something, only to fail as a means of creating a plot device.
The Bottom Line: This is an interesting series, and I can see why so many people have fallen in love with it. I just don't think it's for me. If I hadn't already invested time, energy, and money into the books, I probably wouldn't continue with the series. As it is, though, I will be working my way through Cress and Winter via audiobooks. At the very least, it's a fine way to pass the time while doing chores, and at best, I'll get to find out how things work out for some of the characters that I've come to enjoy.