I'm back for BookTube-a-Thon with my tentative TBR. It's mostly tentative because I'm not sure how well I'll be able to stick to it. I tend to read with my moods, so I've never been great at following a set list. With that in mind I'm giving myself flexibility and a LOT of leeway.
Without further ado, here are my plans for each of the reading challenges.
Read a book with yellow on the cover: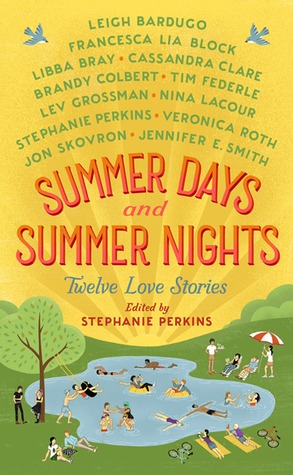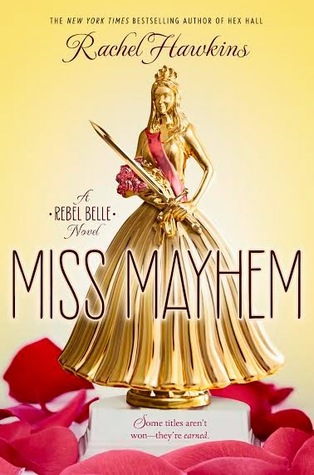 I have two in mind for this one, depending on how ambitious I'm feeling. Miss Mayhem is the second book in Rachel Hawkins' Rebel Belle series, and I've been listening to the audio version. Finishing this will be totally dependent on how much time I can dedicate to  working around the house. Summer Days and Summer Nights is an anthology of short stories, and I might give myself a pass and count this one complete if I finish at least one of them. (I know, it's cheating…)
Read a book only after sunset:
The sun sets late in Seattle this time of year (around 9pm), and I'm usually in bed by 10, so I'll be going quick-and-easy with this challenge. I've been meaning to read Saga for a while, and Volume 1 is one of my book club picks for the month, so now is the time!
Read a book you discovered through BookTube: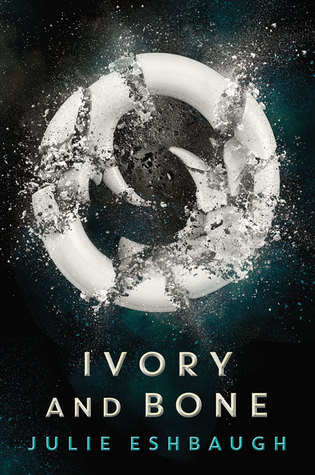 I was completely sold on picking up Ivory and Bone by Julie Eshbaugh after watching a few of Trina's videos on her BookTube channel, Between Chapters. I had never heard of it before, and her reviews easily convinced me that it was worth a read. To sum it up VERY briefly (and not having read it yet), it has a unique 2nd person narrative and is a prehistoric fantasy retelling of Pride and Prejudice.
Read a book by one of your favorite authors:
This one should be easy, but it's actually really hard for me to pin down. I tend to store up a bunch of books from favorite authors so that I can pull one out when I need help out of a reading slump, or when I just can't figure out what I'm in the mood for. These are just a few of many that I might choose from: Reliquary by Sarah Fine, Days of Blood and Starlight by Laini Taylor, and Status Update by Annabeth Albert.
Read a book that is older than you:
I've been meaning to read Howl's Moving Castle by Diana Wynne Jones for a couple years now, and this is the perfect excuse! I love the movie adaptation, and I already have a copy of the book.
Read and watch a book-to-movie adaptation:
I have a few ideas for this one, each of which is cheating just a little bit. The first is to finish my re-read of the Illustrated Harry Potter and the Sorcerer's Stone (began several months ago). The second is to watch the movie adaptation of Pride and Prejudice and Zombies (read for book club in February). Lastly, if I need to, I'm happy to watch and count Howl's Moving Castle for this one, too.
Read seven books: This is the challenge I think I am least likely to complete. I have read this much before, but not often, and never on command. If I do manage to finish, it won't be following a set TBR. We'll see how it goes!
***
Are any of you guys participating in BookTube-a-Thon this year? Let me know so I can follow your progress!