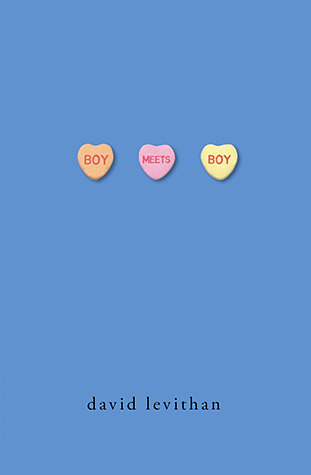 By Meets Boy by David Levithan
My Rating: 4 of 5 stars
We all need a place. I have mine–this topsy-turvy collection of friends, tunes, afterschool activities, and dreams. I want him to have a place, too. When he says, "I like it here," I don't want there to be a sad undertone. I want to be able to say. So stay.
This is a sweet, sad, quirky, and whimsical tale about a boy named Paul and his many friends. Being set in a world that reminds me of a carnival-mirror version of our own, it explores a lot of serious issues while wrapping them in humor and whimsy. I know some reviewers didn't appreciate the seemingly unrealistic community of characters, but I thought they framed the story beautifully, allowing me to imagine a world, not too different from our own, in which acceptance can come a little easier.
Recommendation: Read this if you are craving a wacky, whimsical world in which the high school's top drag queen can also be the star quarterback.