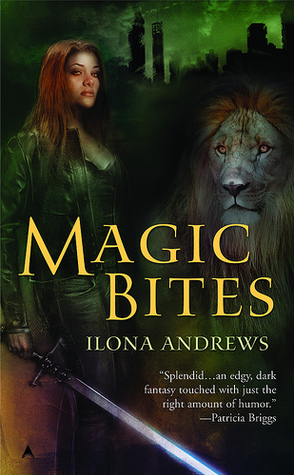 Magic Bites by Ilona Andrews (Kate Daniels, Book 1)
My Rating: 2.5 of 5 stars
"It's a reflex. Hear a bell, get food. See an undead, throw a knife. Same thing, really."
There's a lot to like about this book: a snarky, kickass heroine, a complex paranormal setting, and a bit of a murder mystery. Unfortunately, I had a hard time getting into it. I'm not sure what the root cause was, but regardless, I'm tempted to try book 2 and give the series another shot.
Recommendation: Read this if you love a hearty paranormal series with a long-term, slow-burn romance.
Have you read any books from Ilona Andrews or the Kate Daniels series? Let me know what you thought in the comments!