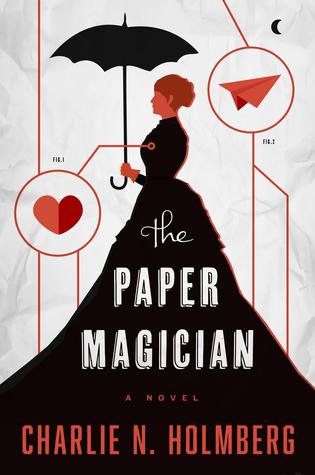 The Paper Magician by Charlie N. Holmberg (The Paper Magician Trilogy, Book 1)
My Rating: 4 of 5 stars
"Remember that you are much different now than you were an hour ago, Ceony. Before you merely read about magic; now you have it. Denying it won't make you return to ordinary."
This is a lighthearted and whimsical story with wonderful characters, humans and enchantments alike. It did read a little bit like a debut novel, but that's alright, and I'm looking forward to continuing Ceony and Emery's story in The Glass Magician.
Recommendation: I highly recommend this if you love quirky magician stories, dogs, origami, and/or intellectually adorable characters.
Side note about genre: I've seen this categorized as both Adult and Young Adult Fiction. It fits pretty well into both categories, and I think readers of any age can enjoy this story.