I've been in a general reading slump for the past couple weeks, but despite that, my weekend reading has actually been going really well! For the last two weekends, I've picked a book on Friday with the goal of reading it cover-to-cover over the weekend (because who doesn't need one more excuse to read instead of study?)
Since this has worked out really well for me, I figured why not post about it? It also seems like a great way to get recommendations if you guys join in the fun! So keeping that in mind, here are the things I'm going to include in the post (and the things I'd love to know from those of you who also have weekend reads):
Which book is your weekend read?
What is the first sentence or synopsis?
Where did you first hear about it?/What convinced you to pick it up?
What format will you be reading in (hardcover, paperback, e-reader)?
Or you could go the TLDR route and just share what you're currently reading 🙂
If you write up your own post, please just include a link back to Amorous Reads, and leave a link in the comments here so that others can find your post, too. I'm sure I'm not the only one who wants to know what you're reading 😀
I'll be posting occasional updates on my instagram and twitter accounts  (@amorousreads), so feel free to check in there, too!
***
Now that the logistics are out of the way, here's my first official weekend read: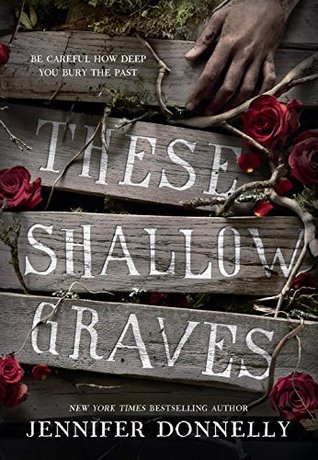 These Shallow Graves by Jennifer Donnelly
The first few sentences:
Josephine Montfort stared at the newly mounded grave in front of her and at the wooden cross marking it.

"This is the one you're after. Kinch," Flynn, the gravedigger, said, pointing at the name painted on the cross. "He died on Tuesday."
I first saw this book on another blogger's Top Ten Tuesday post last autumn – I wish I could remember which blog. The cover immediately caught my eye, and I've seen a lot of positive reviews since then, so I'm really excited to be giving it a go. I was lucky enough to find a used hardcover copy in pristine condition at my local bookstore, so that's the one I'll be reading.
What is your weekend read? I am always in need of recommendations, after all 😉